The WMCA Good Guys Addendum Page
---
Have you been the WMCA Fabulous 57 web page?
Click the smiley face if not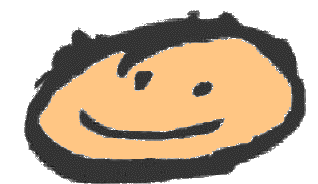 ---
The reason this page exists is just to add to some of what Allan Sniffen created.
With out Allan, my page could not have been done. Much thanks to Allan & all his work on the WMCA page.
---
Graphics from The New York Times:
---
Here is a great sight with lots of WMCA stuff:
---
(Flash! Peter Kanze also added some graphics)
Little Petey Kanze
---
Thanks to Peter Kanze byway of Allan Sniffen for this bumpersticker
---
---
Features:
---
UPDATED 04/30/2009
Mary Shaw & others have contributed some WMCA related photos: More WMCA Photos
---
Super WMCA Good Guy Fan, Gene Knight, has contributed Hooper Radio Ratings sheet from January Thru April 1964.
---
Loved the WMCA Good Guys since I was 10(week of 11/17/64). Click below to see what was on the survey that week. Another contribution from Good Guy fan Gene Knight.
---
Here are some of the first ARBS:
Arbitron Ratings: January/February 1966
---
Long Live The Memory Of The Good Guys !
This page dedicated to the memory of my dad, Fiorentino Porcaro
Who used to play fabulous 57 when he drove me to school
---