The WMCA Good Guys Addendum Page
---
Have you been the WMCA Fabulous 57 web page?
Click the smiley face if not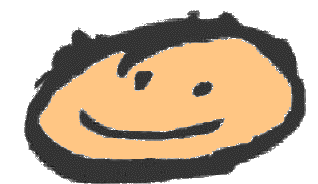 ---
The reason this page exists is just to add to some of what Allan Sniffen created.
With out Allan, my page could not have been done. Much thanks to Allan & all his work on the WMCA page.
---
Graphics from The New York Times:
---
Here is a great sight with lots of WMCA stuff:
---
(Flash! Peter Kanze also added some graphics)
Little Petey Kanze
---
Thanks to Brian Kowalenko for his scan of this picture.
This is a scanned picture from The Beatles "Sgt. Pepper's Lonely Hearts Club Band" Album. It is the doll on the cover on the far right side of the album. Though you cannot make it out that well from this picture, it says " THE WMCA GOOD GUYS WELCOME THE ROLLING STONES". The WMCA GOOD GUYS - forever ensconced on one of rock's most classic albums.
---
Thanks to Peter Kanze byway of Allan Sniffen for this bumpersticker
---
---
Features:
---
UPDATED 04/30/2009
Mary Shaw & others have contributed some WMCA related photos: More WMCA Photos
---
Super WMCA Good Guy Fan, Gene Knight, has contributed Hooper Radio Ratings sheet from January Thru April 1964.
---
Loved the WMCA Good Guys since I was 10(week of 11/17/64). Click below to see what was on the survey that week. Another contribution from Good Guy fan Gene Knight.
---
Here are some of the first ARBS:
Arbitron Ratings: January/February 1966
---
Long Live The Memory Of The Good Guys !
This page dedicated to the memory of my dad, Fiorentino Porcaro
Who used to play fabulous 57 when he drove me to school
---